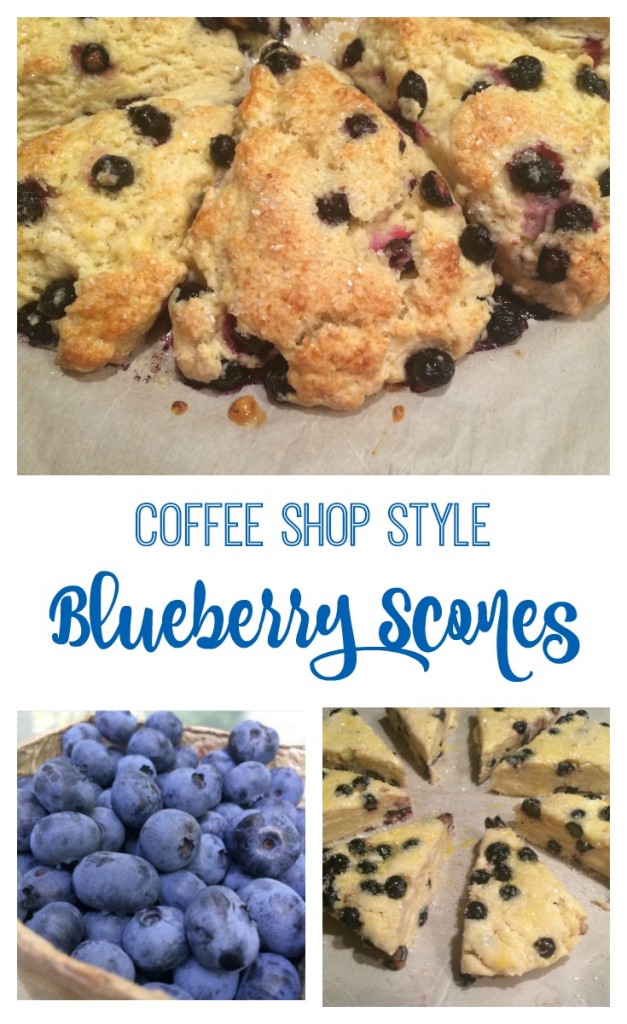 Carter and I recently went berry picking so we could make mommy's favorite coffee shop treat, Blueberry Scones. If you follow along with the blog I'm sure you've heard by now how amazingly talented my dad is at gardening. Like seriously, any issues he ever has with gardening isn't because of something he did (this year it is the attack of the voles…thank you mild winter. If you have any tips for getting them out of the garden please oh please leave me a tip in the comments!). Well Dad's berries weren't quite ready for harvest so a picking we went!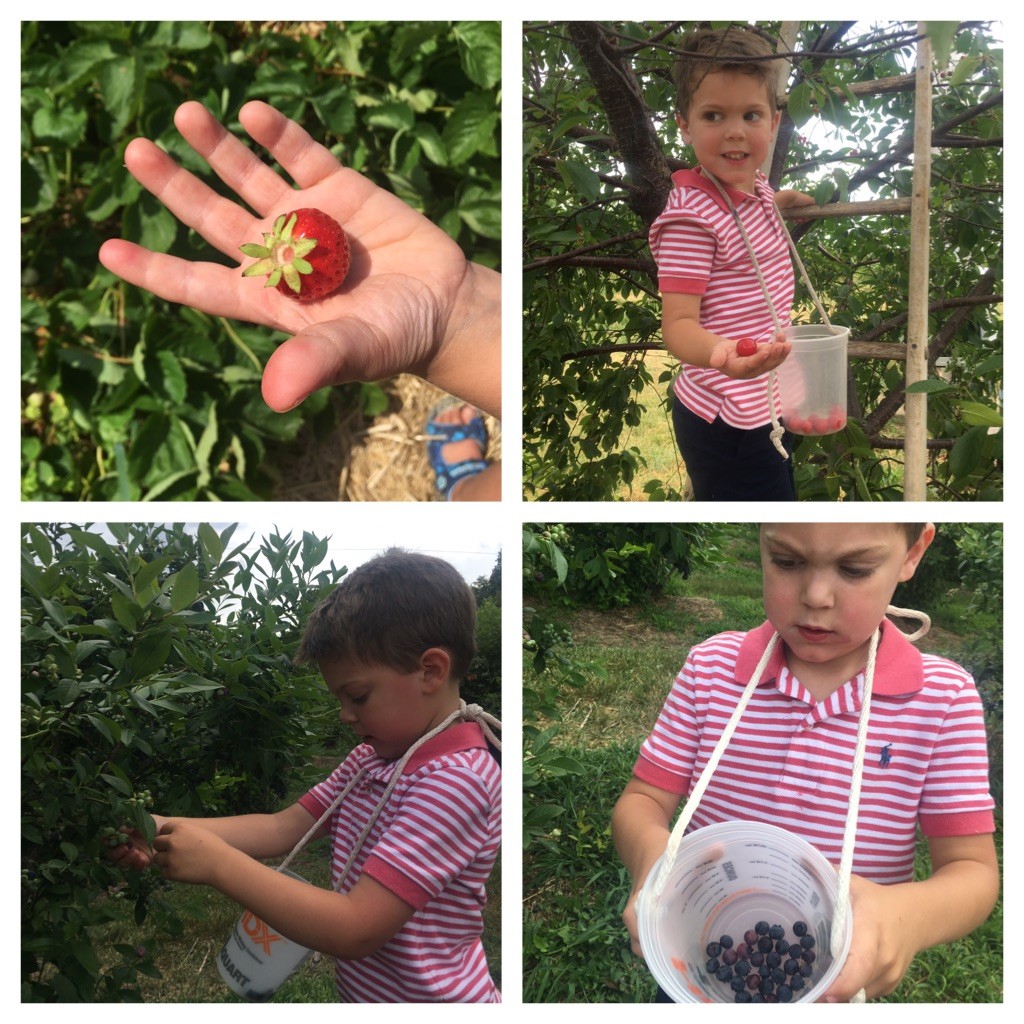 This recipe only uses 1 cup of fresh blueberries so if you go picking you will have plenty of berries left for munching on or using in a recipe like my Lemon Blueberry Bread. You can use frozen berries, but take them out of the freezer right before mixing them into the dough…you can also toss the frozen blueberries into a little extra flour to keep your scones from turning purple (unless you like purple scones then omit the extra flour!)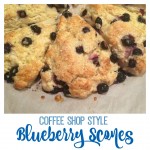 Coffee Shop Style Blueberry Scones
Ingredients
2

cups

flour

1

TBSP

baking powder

1/2

tsp

salt

1/3

cup

sugar

1

stick cold butter cut into small pieces

1/2 cup

1

egg

1/2

cup

heavy cream

1

TBSP

vanilla extract

1

cup

fresh blueberries
For sugar topping
2

TBSP

heavy cream

course sanding sugar
Instructions
In a bowl mix together the flour, baking powder, salt and sugar.

Add the small pieces of butter and using either a pastry cutter, 2 forks, or even better yet your fingers, "cut in" the butter until it resembles coarse crumbs.

In another bowl whisk together your egg, heavy cream (just the 1/2 cup...you are reserving the other 2 TBSP for getting the sugar to stick to the top).

Add the wet ingredients to the flour/butter mixture. Mix it together until combined then fold in your fresh blueberries. Be careful not to squish all the blueberries but you will need to do some folding/stirring to get them well incorporated.

On a floured surface (a piece of parchment paper works great), dump out your dough and pat into a 8" round. Cut into 8 pie wedges. Transfer to a parchment lined baking sheet and leave 1/2"-1" between each slice.

Brush the top of each scone with the remaining 2 TBSP of heavy cream and sprinkle liberally with coarse sugar.

Bake for 17-20 minutes until lightly browned. Let cool!
With Love, Jennifer
This post contains some affiliated links. However, I have not been paid to test this product nor was I given this product as a sample. I purchased this product for my own personal use and plan on giving honest feedback (whether good, bad or ugly) on the product(s) mentioned.