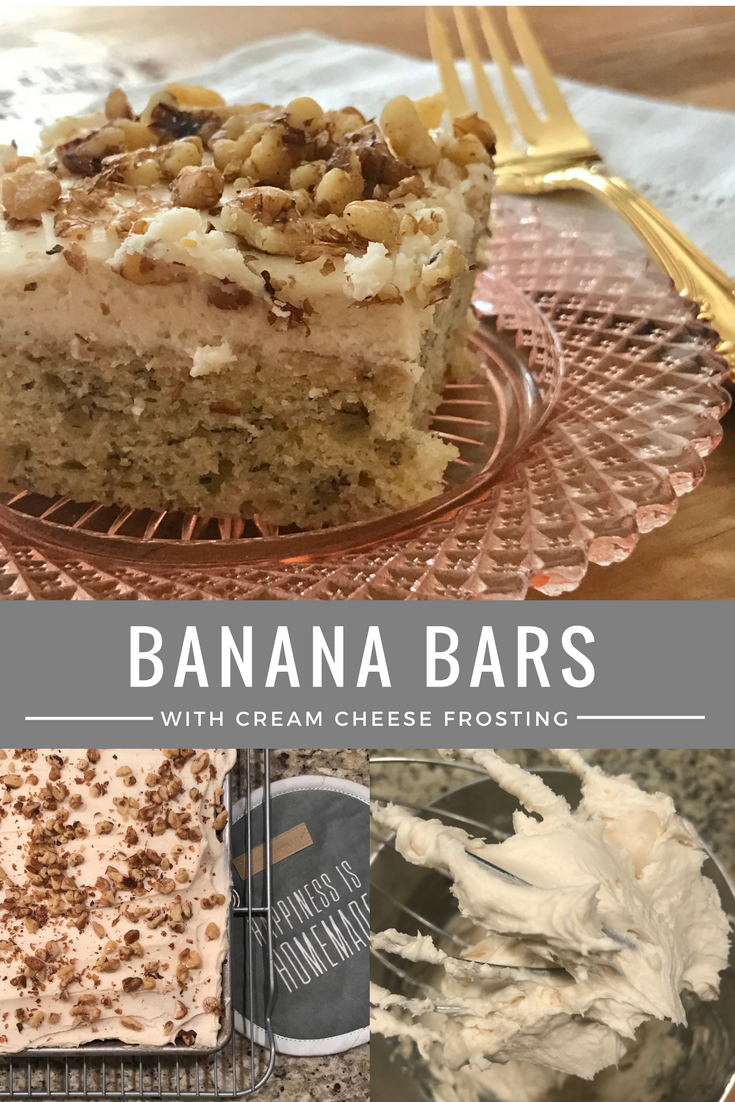 I feel like we are in an in between season when it comes to baking right now. The holidays are over, we aren't quite ready for spring treats like Key Lime Pie and yes, there are always the good fall backs like bread and muffins. That's when I remembered this Banana Bar with Cream Cheese Frosting recipe my mom use to make when we were growing up. It's a cross over between a cake and a bread…but definitely leaning more towards the cake side of things as you frost this banana goodness with a cream cheese frosting.

This recipe really is the perfect recipe to use up those past their prime bananas. It's also great for brunches and sharing as the slices really do hold up well like a true bar. You can absolutely omit the walnuts…but we are a bunch of nuts over here so they are automatically added to almost everything I bake.

But I must warn you, be prepared to share (and your neighbors will love you for it!) as it does make quite a large amount. Or eat them all like our little family may have (or may have not…)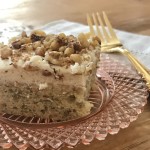 Banana Bars with Cream Cheese Frosting
Ingredients
For the bars:
1/2

cup

butter

softened

1 1/2

cups

sugar

2

eggs

1

cup

sour cream

1

tsp

vanilla

2

ripe bananas

mashed

2

cups

flour

1

tsp

baking soda

1/4

tsp

salt
For the cream cheese frosting:
1

8-oz package

cream cheese

softened

1/2

cup

butter

softened

2

tsp

vanilla

4

cups

powdered sugar

1

cup

chopped and toasted walnuts

optional
Instructions
For the bars:
Preheat oven to 350. Spray a jelly roll sized pan (15" x 10" x 1") with cooking spray and set aside.


In your stand mixer (or you can easily use a handheld beater for this recipe), cream butter and sugar. Add you eggs, sour cream and vanilla and mashed bananas and beat until well combined. Once all incorporated, carefully add your dry ingredients (flour, baking soda & salt) and mix it all together, scraping sides of bowl as needed so it's thoroughly mixed.

Pour batter into your greased jelly roll pan and evening spread your batter for even baking. Bake for 24-26 minutes until golden brown and a toothpick comes out clean.
For the cream cheese frosting:
In the bowl of a stand mixer (or using your handheld beater) cream together the cream cheese and butter making sure there are no lumps. Add vanilla. Now this is where most recipes tell you to sift in your powdered sugar. But honestly, as long as there aren't a bunch of clumps, just dump in your 4 cups of powdered sugar. Start mixing slowly as to avoid a cloud of sugar. Then increase mixer and beat your frosting for 3-4 minutes until fluffy.

Once your bars have cooled, spread all the frosting over the bars and top with toasted walnuts if desired!
Recipe Notes
You can half this recipe if you would like. Just bake in a 9" x 9" for about 18-20 minutes.
---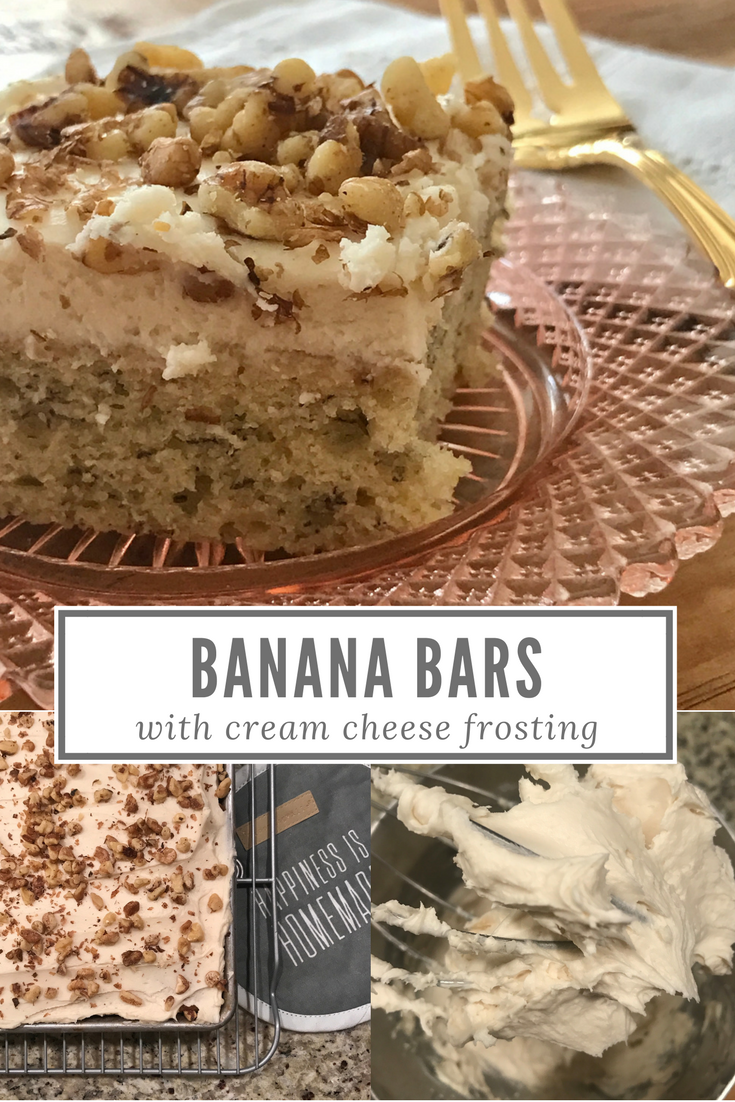 With Love, Jennifer
This post contains some affiliated links. However, I have not been paid to test this product nor was I given this product as a sample. I purchased this product for my own personal use and plan on giving honest feedback (whether good, bad or ugly) on the product(s) mentioned.