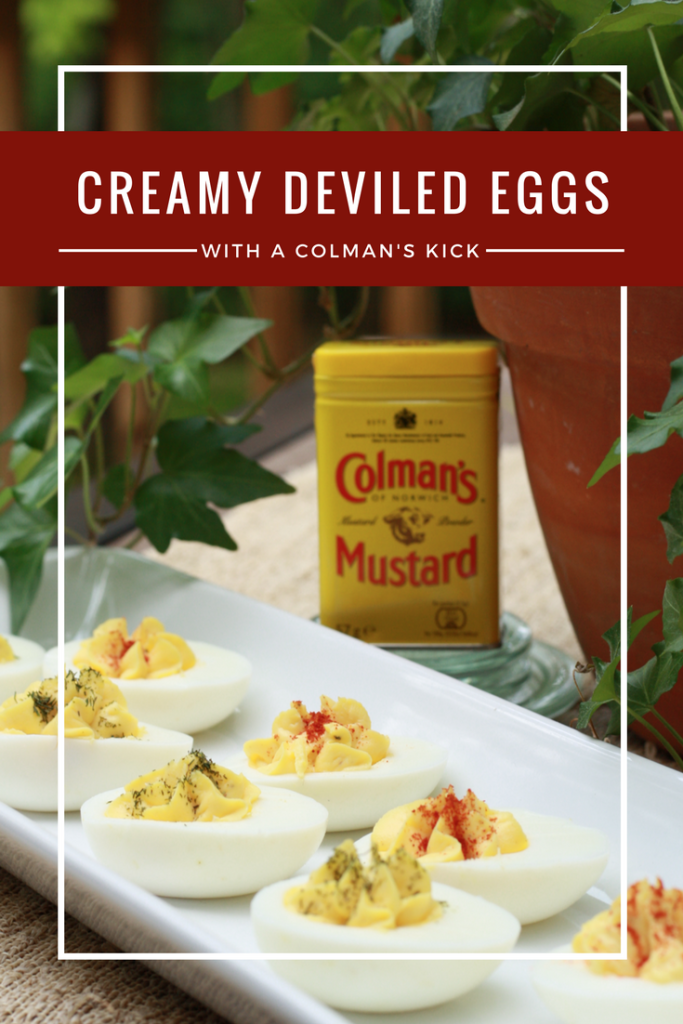 Thank you Colman's Mustard for sponsoring this post.
Summer is finally here! After a very snowy and cold winter I am so ready to kick up the heat both outside and in the kitchen…and when I say in the kitchen I'm not talking about turning on the oven (which just heats up the whole house). I'm talking about turning up the flavor of a family picnic favorite. And Colman's Mustard does just the trick.

This is such a great recipe to make for any summertime gathering. I remember growing up my mom would sometimes make the hardboiled eggs a day or two in advance and just store them in the fridge until the day of the picnic or party. Then that morning, before the day would get too hot, she would turn those hardboiled eggs into the creamy goodness of deviled eggs. Mom's recipe is a mild and slightly sweet Amish recipe. So, I invited mom over this afternoon to make her recipe…except this time we gave it a kick with Colman's Dry Mustard Powder.

The Colman's Dry Mustard Powder added a nice kick and just a little bit of heat. You can easily change the amount of dry mustard you add to your recipe to suit your taste. But, if you are really looking to add some heat, try substituting the dry mustard in the recipe for Colman's Mustard Prepared. Wow!!!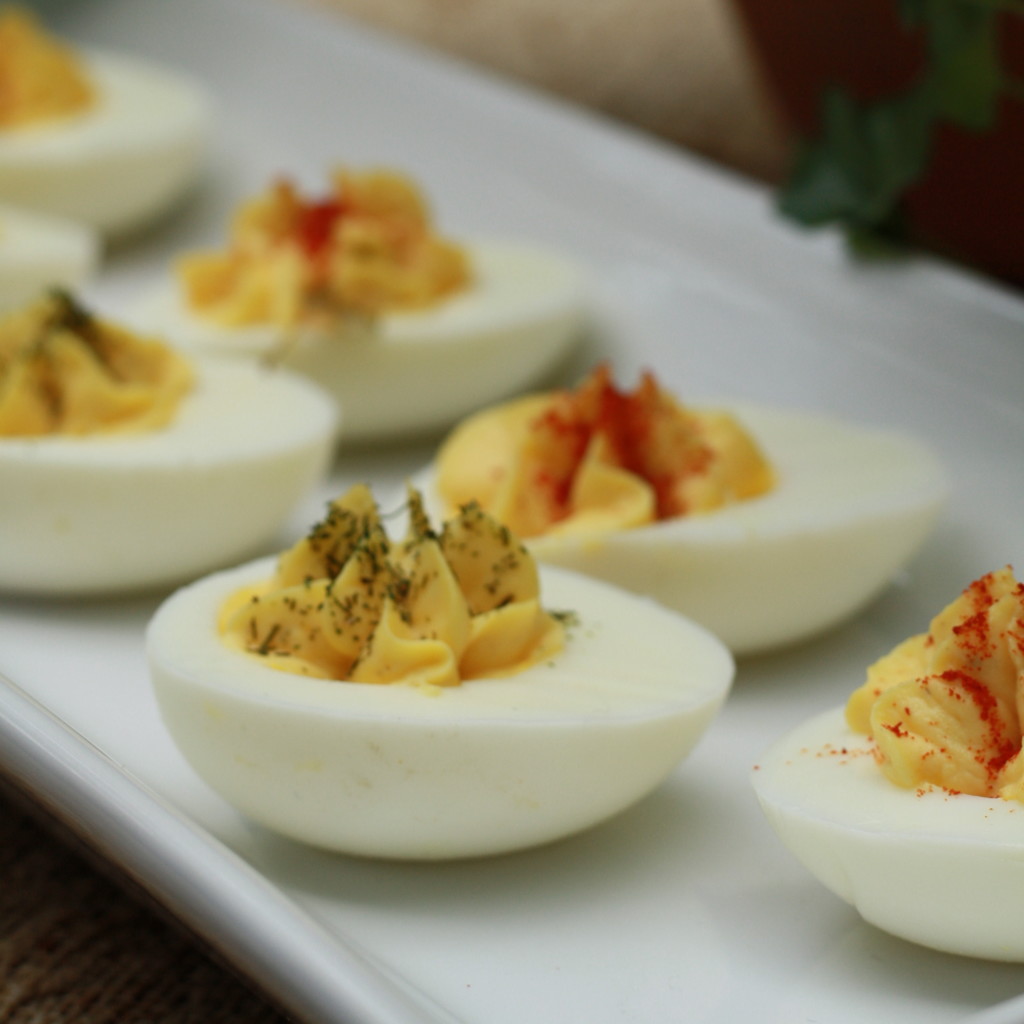 Creamy Deviled Eggs with a Colman's Kick:
– 6 large hardboiled eggs
– 3-4 tbsp. mayonnaise
– 1 tbsp. white vinegar (plus more for boiling water)
– 1 tbsp. white sugar
– ½ – 1 tsp. Colman's Dry Mustard Powder
– salt and pepper to taste
– paprika and dill for sprinkling
For the Hardboiled Eggs:
Bring water to a boil in a medium saucepan. You will want enough water in the pan to cover the eggs by about an inch. Once the water is boiling add a splash of vinegar.
Carefully drop your eggs into the boiling water (I used a handy little strainer with a handle for this part.) For the Deviled Eggs recipe, you will need 6 eggs.
Once the eggs are in the boiling water, lower your heat to about medium. Your goal is to create a steady simmer and not a crazy rolling boil. Let the eggs simmer away for 15 minutes.
When your timer goes off, transfer your eggs to a bowl of ice water and let cool for exactly 5 minutes.
Peel your eggs immediately! This is the way my mom always hardboiled her eggs. And they always peel so perfectly…the peel comes right off in 1 or 2 pieces.
For the Deviled Eggs:
Slice your peeled hardboiled eggs in half lengthwise. Using a spoon, carefully scoop the yolks out of the whites and place yokes in a bowl. Arrange your empty whites on your serving plate.
Using a fork, mash the egg yolks until they resemble a fine crumb.
To your egg yolks add 3 tbsp. mayonnaise (hold off on adding the last tbsp. until the very end in case you don't need it). In a small bowl dissolve the sugar into the 1 tbsp. white vinegar. Add to the egg yolk and mayonnaise mixture along with the Colman's Dry Mustard Powder and salt and pepper. Mix it all together. At this point you can decide if it is creamy enough. If not, add the last tbsp. of mayonnaise (this will most likely depend on how large your eggs were to begin with)
Either spoon the filling into each egg white shell or if you are feeling really fancy you can pipe them into the shells with piping bag fitted with your favorite tip.
Sprinkle the Deviled Eggs with either the paprika or dill (I do some of each…it makes them look so pretty!). Chill until ready to serve!

With Love, Jennifer