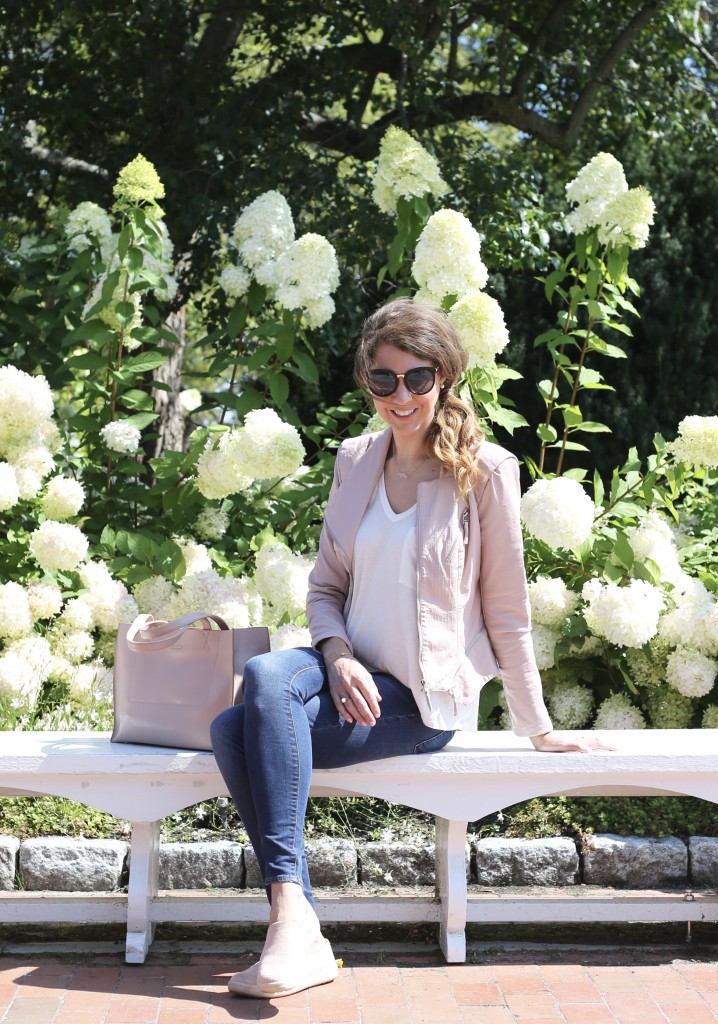 It's officially fall in New England…time for sweaters, booties, PSLs, apple picking, and weather in the 80s. Ok, so normally not weather in the 80s but this fall has been unseasonably warm! We've definitely had some sweater days, but by lunch time I'm needing to remove a layer as it is just too hot (and even humid lately!). So while I love cozy sweaters (a post about my favorite cardigans will be coming soon), I have been loving my blush pink moto jacket for layering over a basic pocket tee.
I figured I'd round up my favorite Blush Moto Jackets. I've found something in every price range, some are leather, others are vegan leather. The one I own (found here) is under $100 and is actually vegan leather. But it is buttery soft and I find myself grabbing it all the time to pair with various outfits. It does run small so size up (I usually wear a small but the sleeves were really tight…medium fits perfectly!)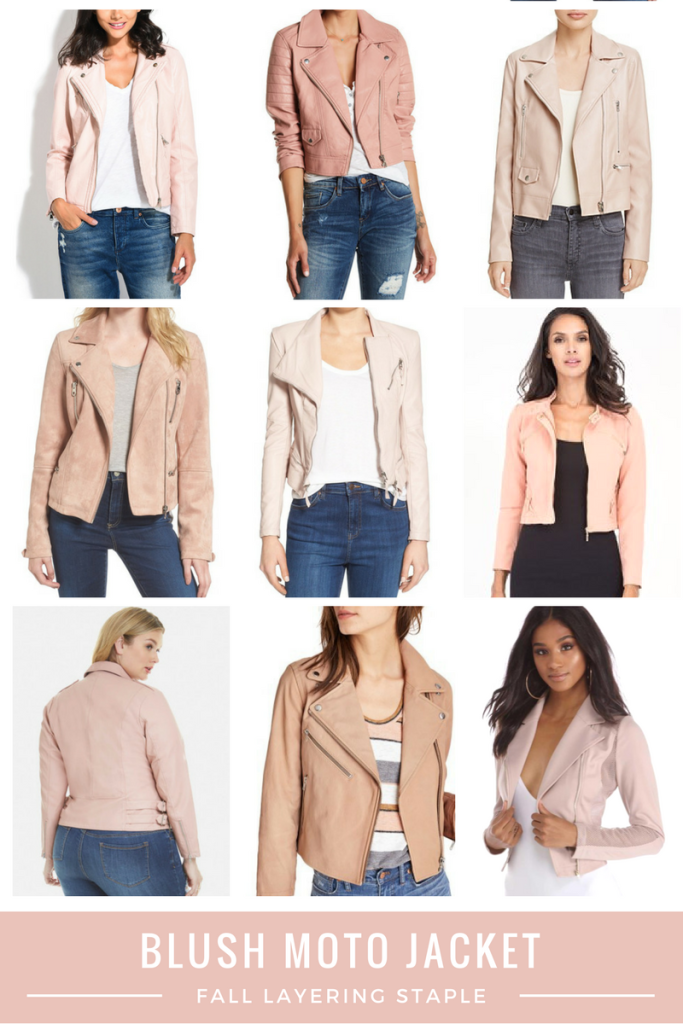 SHOP THIS POST
So blessed to have this girl in my life. We met this past spring at church, finally grabbed coffee out (it was so one of those mom date moments!…will she like me? Should I text her? Is it too soon to get the kids together?), and have been dear friends ever since. Nicole is also a blogger and recently shared her outfit details which you can check out here!
Also a huge shout out to our photographer, Rebekah. She was so sweet to do this impromptu photo shoot when we were having a mom's day out in Portsmouth. She doesn't have a photography page yet, but if you are in the NH area and looking for a great family photographer let me know and I'll connect you!
With Love & Happy Shopping, Jennifer
This post contains affiliated links.