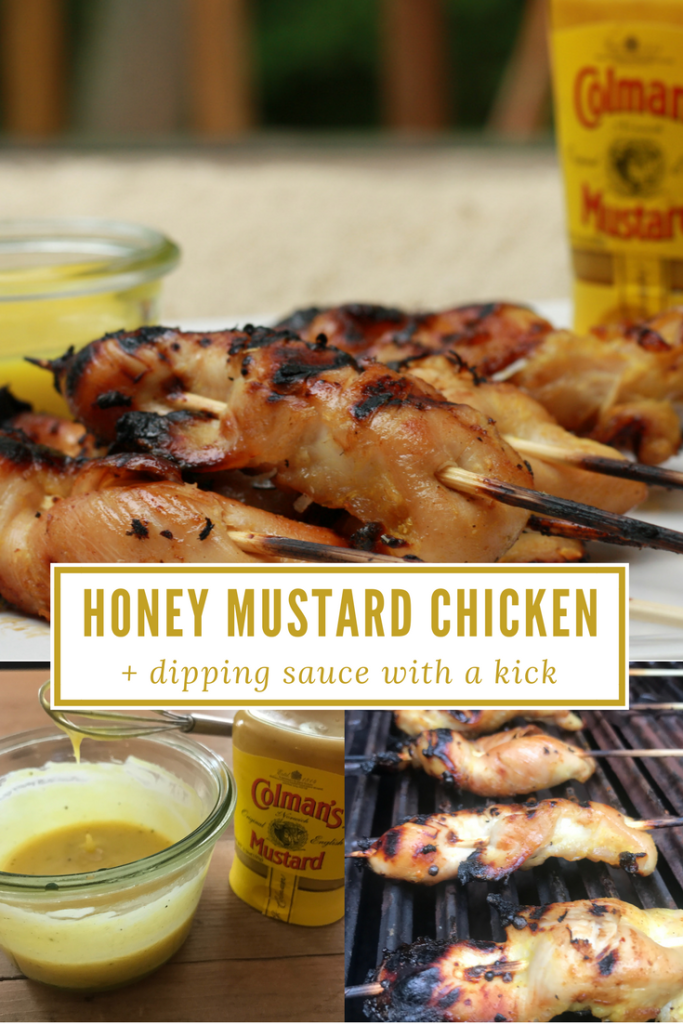 Thank you Colman's Mustard for sponsoring this post.
I'm back in the kitchen again with Colman's Mustard! We are in full force grilling season here so for this recipe I figured I'd combine a few of my favorite things to create a quick and easy marinade for grilled chicken that you can serve with this creamy dipping sauce (all including a nice hot kick from Colman's Mustard!)

The marinade is made with only a few simple ingredients. You would almost think that because of the simplicity there wouldn't be much flavor. But not when you use Colman's Mustard as your mustard of choice! For the marinade I used equal parts honey and Colman's Mustard…I didn't want the chicken to be too hot for the kiddos. But you could easily increase the mustard to your own taste if you wanted more of a kick.

As if that wasn't enough flavor for your grilled chicken skewers, I then whipped up a flavor packed Honey Mustard Dipping Sauce (flavor yet again courtesy of Colman's Mustard). This sauce would also be an amazing honey mustard dressing so you may want to double the recipe!

Honey Mustard Chicken + dipping sauce with a Colman's kick
- 1 pound chicken tenders
- wooden grill skewers
For the Marinade:
- 2 tbsp. Colman's Yellow Mustard
- 2 tbsp. honey
- 1 garlic clove, minced
- dash of salt and pepper
For the Dipping Sauce:
- 3 tbsp. Colman's Yellow Mustard
- 2 tbsp. honey
- 1/3 cup mayonnaise
- 1 tsp vinegar
- pepper to taste
For the Marinated Chicken Skewers:
In a quart size bag combine the Colman's Mustard, honey, garlic, and salt and pepper. Add your 1 pound of chicken tenders, seal and refrigerate for 2-4 hours. I usually place the bag of marinating chicken in a glass bowl just in case there is a leak.

Preheat and oil your grill so that it's nice and hot. While your grill is preheating soak your wooden skewers. I've noticed that when I soak them for at least 15 minutes they tend not to burn.

Thread your marinated chicken tenders onto the skewers and grill over a medium flame, turning only 1 time, until a meat thermometer registers at least 165 degrees Fahrenheit.
For the Honey Mustard Dipping Sauce:
Whisk together the Colman's Mustard, honey, mayonnaise, vinegar and pepper. Store in a glass jar in the refrigerator until ready to serve!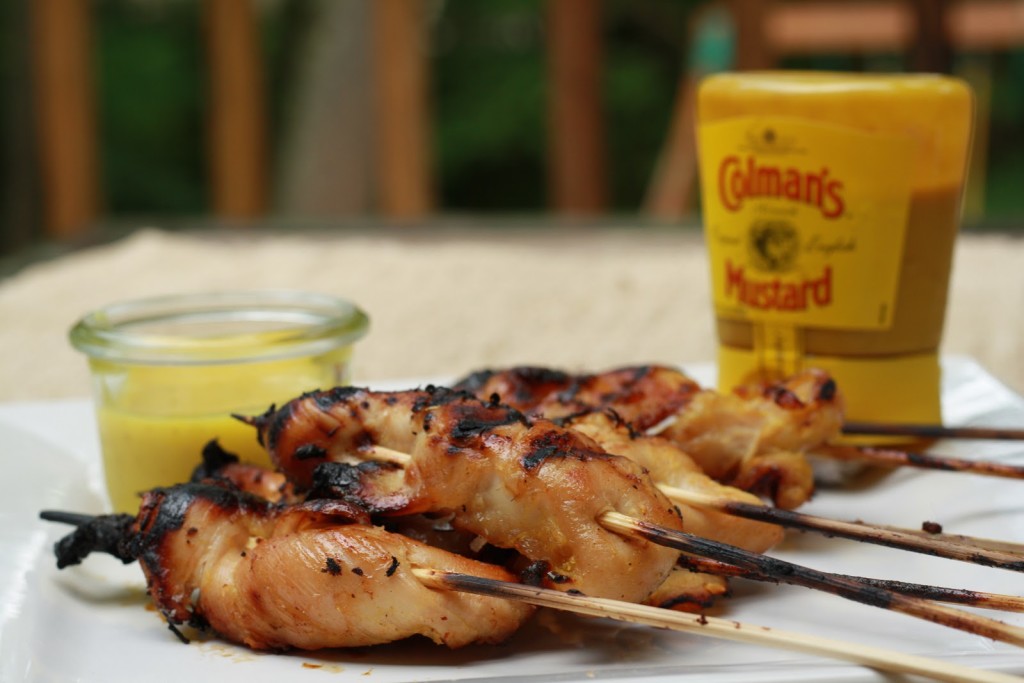 With Love and Happy Grilling, Jennifer
This post was in collaboration with Colman's Mustard. All ideas are my own.