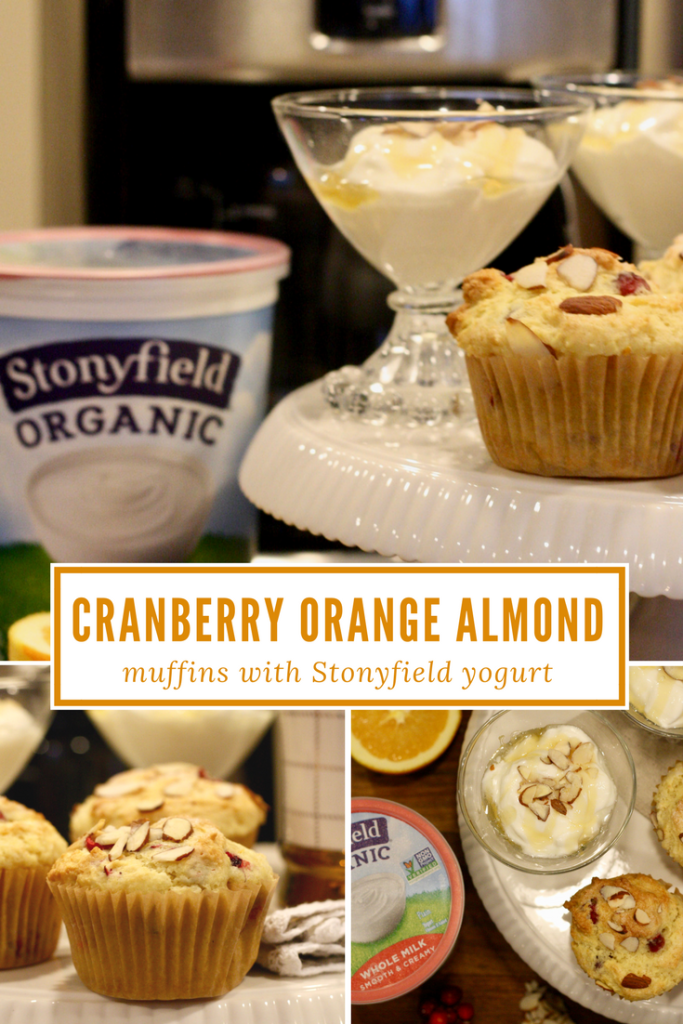 We are past the hustle and bustle of the holidays and entering into the new year. It's a time for resolutions and committing to healthier eating and lifestyle. It's when I get a renewed interest in the kitchen to try new recipes and add twists to things my family already loves. And this new year I want to make a commitment to trying to incorporate a family favorite into more recipes, Stonyfield yogurt.
Our family loves muffins. They are the perfect grab and go and do just the trick when we are running late out the door for school drop off. I always try to make my muffins with fruits and also try to cut back on the sugar most recipes call for. I was excited to come up with a recipe that added Stonyfield yogurt and the results were an extremely moist muffin that all my boys loved! These Cranberry Orange Almond muffins are bursting with flavor and the crunchy almond topping hints that there is an addition of almond extract in the batter.

Being from New Hampshire I grew up with Stonyfield yogurt being the yogurt of choice in our family. So naturally when I became a mom it was the only yogurt I reached for! Stonyfield originated in 1983 on a small organic farming school in Wilton, NH and their mission ever since has been for a healthy planet, healthy food and healthy people. It is already a staple in our refrigerator so I'm going to try to make a commitment to making it a staple in more of our recipes. I'm already coming up with ideas of adding it to more baked items (maybe blueberry muffins) or using it to moisten a creamy chicken dish…the possibilities are going to be endless!

For this recipe I used the Stonyfield Organic Smooth & Creamy Whole Milk Plain yogurt. I always keep the quart size in my fridge to add to smoothies or to turn into a parfait (try with a drizzle of local honey and toasted slivered almonds). You could absolutely use any of their plain yogurts such as their 100% Grass Fed, Whole Milk Greek or 0% Fat Greek. But since I had the Whole Milk Plain yogurt that is what I used! And just remember that no matter which Stonyfield yogurt you choose it is now made with a reduction of sugar. That was one announcement that they made this past year that I was extremely excited about!
Serve these with some sliced oranges, a yogurt parfait, and a cup of coffee made in your KRUPS coffee maker and breakfast is ready!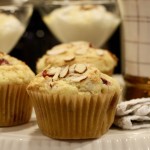 Cranberry Orange Almond Muffins
Ingredients
2

cups

all purpose flour

2

tsp

baking powder

1/2

tsp

salt

1/2

tsp

baking soda

1/2

cup

vegetable oil

1/2

cup

sugar

1

egg

1

cup

plain Stonyfield yogurt

1

TBSP

orange zest

2

TBSP

orange juice

1

tsp

almond extract

1

cup

cranberries - chopped

2

TBSP

slivered almonds

2

TBSP

sugar
Instructions
Preheat oven to 350. Prepare your muffin tin with cupcake liners.

Combine flour, baking powder, salt and soda until combined and set aside. In a separate bowl mix together oil, 1/2 cup sugar, egg, Stonyfield yogurt, orange zest, orange juice and almond extract. Add the dry flour mixture and stir until just combined. Fold in your chopped cranberries.

Divide the batter amongst 12 lined muffin cups. Sprinkled with the remaining 2 TBSP sugar and slivered almonds. Bake at 350 for 20-25 minutes until golden brown and a cake tester comes out clean!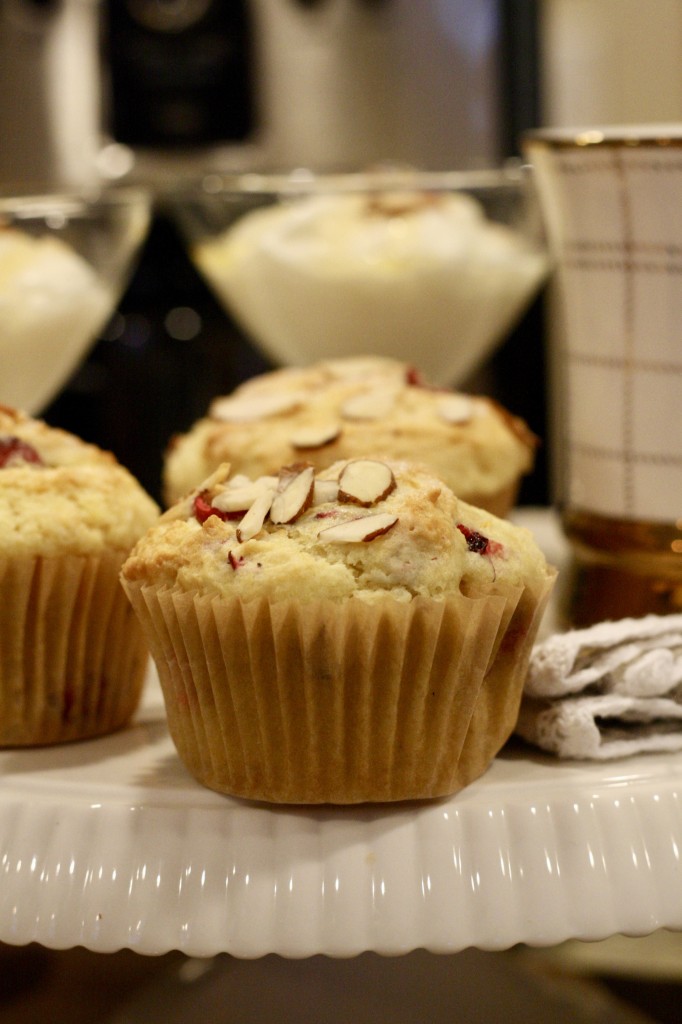 With Love, Jennifer
This post was brought to you by Stonyfield.