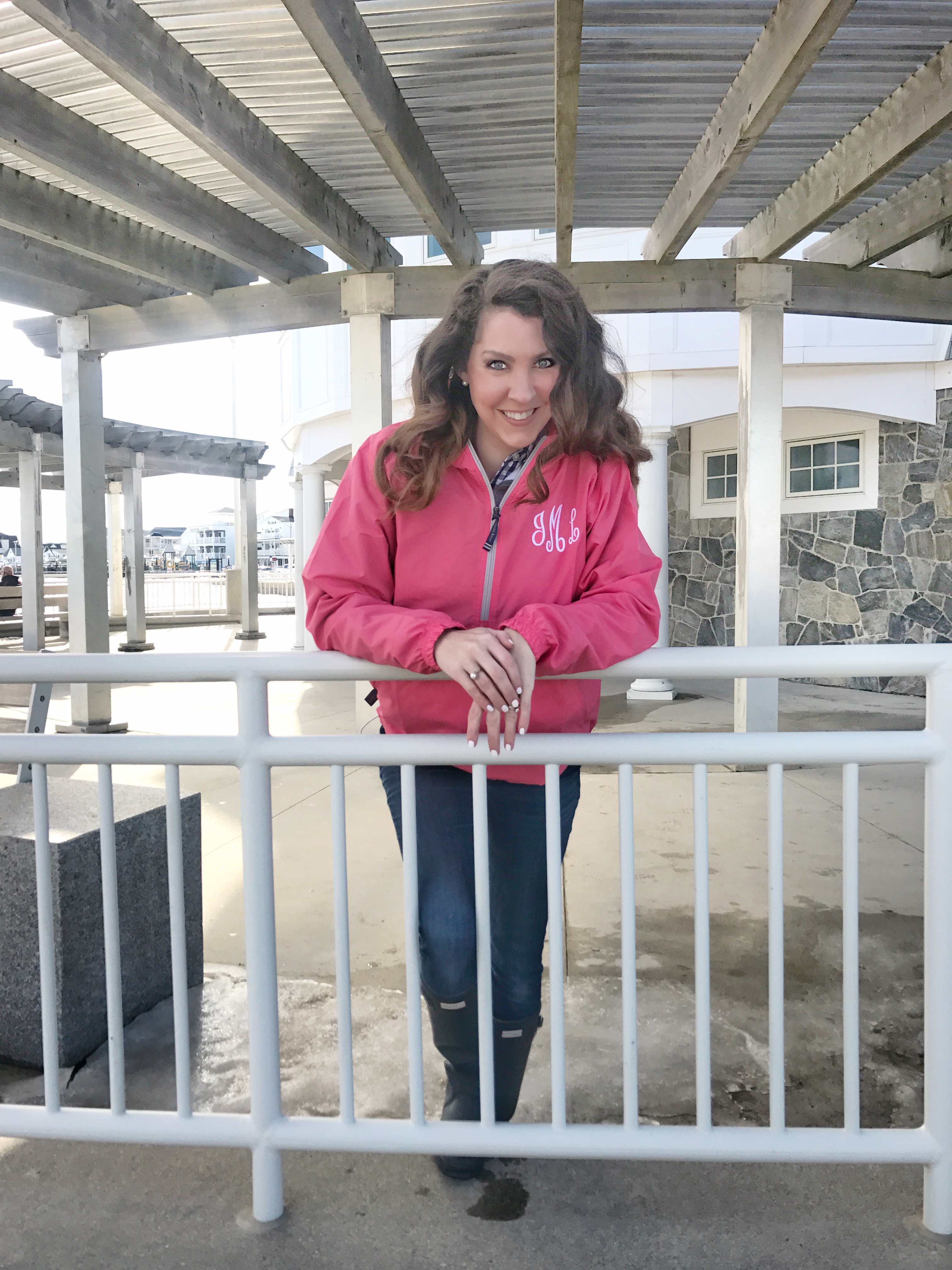 This past week, the week before the first day of spring, we got dumped with over a foot of snow. So with outside now looking like December I'm spending my evening dreaming of the warmer days of February.

Yes February…when we were experiencing 60 degree days, going to the ocean wearing only a monogrammed pink raincoat for a jacket, rolling the windows down while driving around (without the heat on…because that's seriously a thing here in New England…we are known to blast the heat on our cold piggies so we can at least drive around with windows down pretending it's spring).
I absolutely love this monogrammed pink raincoat from Jane and can't wait for April showers so I can wear it more! Thankful for those warm February days we had…now hurry up white stuff and melt!

With Love, Jennifer
This post contains some affiliated links. I received items from Jane.com in exchange for this post but still plan on giving honest feedback (whether good, bad or ugly) on the product(s) mentioned.