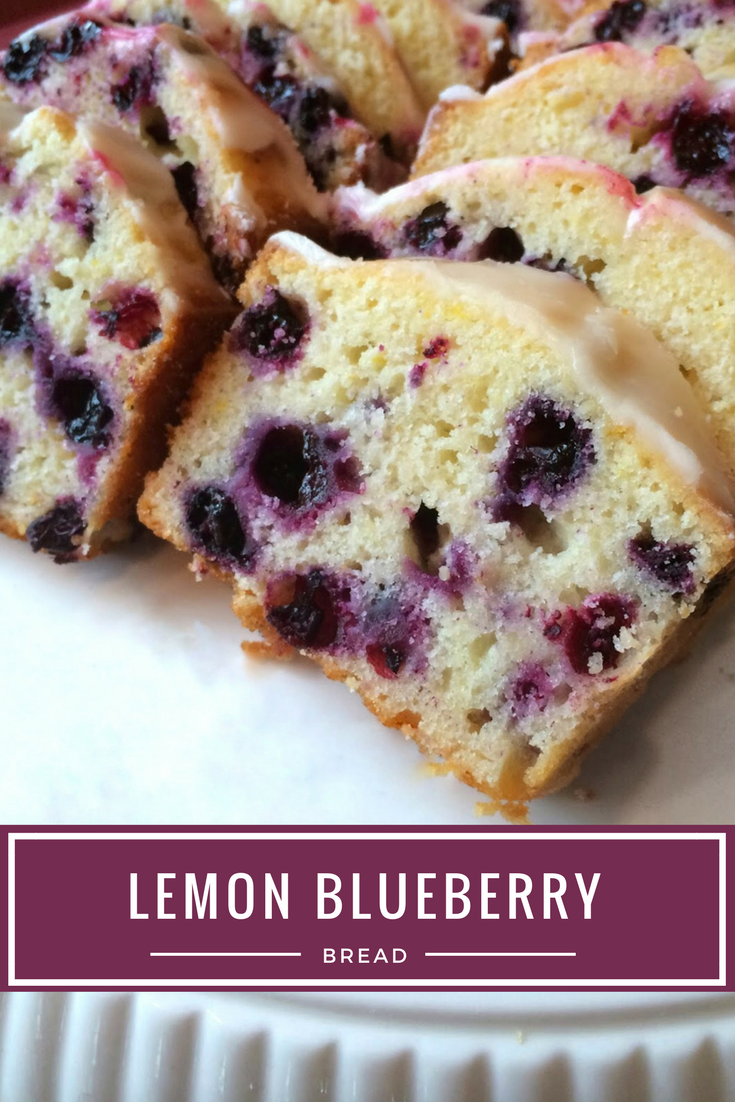 The first recipe that comes to mind when I think of a family recipe would have to be my Grandma's Lemon Blueberry Bread. This is a staple at many family gatherings but especially the Fourth of July. Every year when we get to Grandma and Papa's house we are greeted with ice cold glasses of southern sweet tea (we are from New England but Papa, who grew up in the South, loves his sweet tea!), fresh fruit salad and a platter of Lemon Blueberry Bread. Yum yum!
Last night I was going through my freezer and found a bag of frozen blueberries that had been picked fresh from my daddy's garden this past summer. First thing that came to mind was Lemon Blueberry Bread so I figured this would be a perfect first recipe to share! Recipe from my grandma, blueberries from Daddy's garden…can't get much more From the Family than that!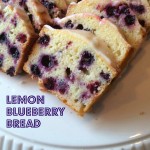 Lemon Blueberry Bread
2015-01-01 19:52:50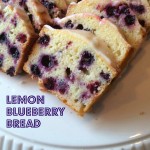 Yields 3 small loaves
For the bread
1/3 cup butter (melted)
1 cup sugar
3 T lemon juice
1/2 tsp lemon extract
2 eggs
1 1/2 cup flour
1 tsp baking powder
1/2 cup milk
2 T fresh grated lemon zest
1/2 cup chopped nuts (optional)
1 cup blueberries (fresh or frozen) mixed with 1 T flour
For the glaze
2 T fresh lemon juice
1/4 cup powdered sugar
Instructions
Preheat oven to 350 degrees. For the bread, mix together first five ingredients until well blended. Gently fold in remaining ingredients. Grease either 3 small or 1 large loaf pan. Evenly spread batter into prepared pans. Bake for 50 minutes or until a cake tester comes out clean. Let breads cool on a wire rack in their pans. Mix together glaze ingredients and drizzle over cooled loaves.
Notes
If using frozen blueberries make sure you keep them in the freezer until the very moment you need to add them. This will help keep your batter from turning purple.
Adapted from Taste of Home
Adapted from Taste of Home
From The Family With Love http://www.fromthefamilywithlove.com/

With Love, Jennifer